Job Overview
Vacancy Reference:

0637

Salary:

£36,773.36

Category/Function:

Engineering

Contract Type:

Permanent - Full Time

Location:

Bristol - Lawrence Hill
Job location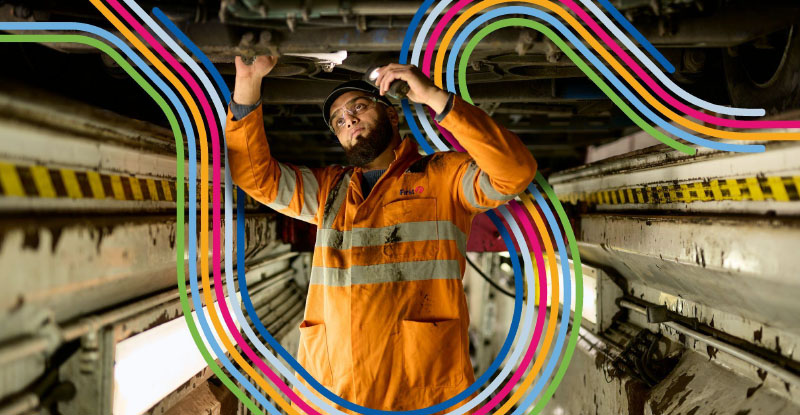 Mechanical Electrical Technician
Location: Bristol – Lawrence Hill
Reporting to: Engineering Manager
Hourly rate: £18.61 p/h (salary up to £36,773)
Shifts: Mon-Fri 19:00 – 02:36am
If you have an NVQ level 3 in Engineering with proven experience as a Mechanical & Electrical Technician, why not express your interest today by registering your profile against this vacancy, and we'll take your engineering skills to the next level.
About the role
The successful Mechanical & Electrical Technician will be responsible for the following duties:
Diagnose and carry out vehicle repairs, servicing, and parts replacement.
Diagnose vehicle faults and specify the correct method of repair and parts to be used.
Carry out vehicle servicing and routine vehicle examinations using handheld data capture devices if applicable.
Attend on-road vehicle breakdowns and recoveries.
Carry out vehicle road testing where necessary to identify specific vehicle defects or following remedial repair.
PCV Mechanical, Electrical & Body Repair Skills required.
We'll provide your overalls and all the specialist tools and equipment needed.
About you
Minimum level 3 NVQ standard or equivalent (i.e., City & Guilds level I & 2)
Must have full cat B license.
PCV licence isn't essential, we can support you in gaining it.
Are you fully conversant with the overhaul and repair of vehicle systems including engines, automatic/semi-automatic gearboxes, drive trains, compressed air systems, hydraulic systems, braking systems, steering systems, suspension systems, cooling systems and basic auto electrics?
Are you fully conversant with the safe operation of workshop equipment including brake rolling road testers, tracking gauges, hydraulic vehicle lifts, pressurised oil and waste systems, battery chargers and starters, trolley jacks, scaffolding, pressure wash and automatic washing equipment, digital smoke readers, headlamp alignment testers, hydraulic jacks and testing equipment, drilling machines, torque wrenches, pedestal grinders and general portable equipment (i.e. air guns, drills, electric and pneumatic hand tools etc..)?
Have you working experience with all relevant diagnostic equipment including hydraulic flow meters, air, and vacuum gauges, multi meters, temperature gauges, micrometres, Vernier gauges, engine and gearbox laptop testing equipment?
Do you possess the basic skills in gas and electric welding, burning, and basic body repairs?
You will need to attend vehicle manufacturer product training courses, DVSA vehicle inspection training and specialist vehicle recovery training as required, this may involve an overnight stay. Are you willing to go the extra mile to achieve your career goals? If yes, to the above, then we would love to hear from you.
Rewards & Benefits
First Xclusives discount scheme: You and your family & friends can benefit from over 3,000 offers on high street & leisure brands such as: Argos, Asda, Tesco, Sainsburys
Free travel on our buses for you and your family
£6 all-day train travel for you and your family on Great Western Railway, Southwestern Railway, Avanti, Hull Trains
Free onsite parking + cycle to work scheme.
Up to 5 weeks holiday + bank holidays
Pension scheme and chance to buy discounted First Group shares.
We put a big focus on physical and mental wellbeing at First Bus. We recognise that anyone can be affected by the stresses and strains of work, or life outside it. You'll find a range of health-promotion initiatives, and you will have 24/7 access to our confidential Employee Assistance Programme.
Diverse Minds, United Connections: Empowering Every Professional Journey.
Interested? Apply today!
First Bus, Enterprise House, Easton Road, Bristol, England, BS5 0DZ